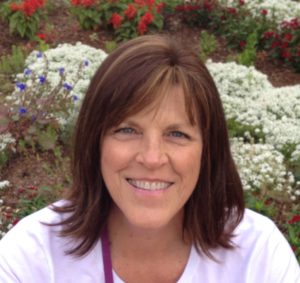 Reiki is a Japanese energy healing practice that can help promote balance on every level—physical, mental, emotional, and spiritual. Reiki Practitioners channel energy through their own electromagnetic field into the electromagnetic field and physical body of the recipient. Using loving intention, the practitioner directs the energy to the areas that need healing. However, reiki energy will always flow to where it is needed the most, regardless of where the practitioner's hands are placed. Reiki can even be sent across space and time. It may be used in conjunction with any medical treatments- Western medicine or holistic. It's also in harmony with all religions. Reiki does no harm; it is based on love.
Nancy began her Reiki training in the fall of 2010. For five years she has practiced Reiki while also training in other healing modalities. She is a Level III Reiki Practitioner and will complete her year long Mastership program in December 2016. During the week, she is a behavior interventionist in a preschool autism spectrum disorder class in the Poway Unified School District. Her curiosity as to how Reiki might help her students was actually the impetus for seeking Reiki training. Her desire is to design an informal research study on the benefits of Reiki to children on the spectrum, especially those who have severe anxiety.
Nancy enjoys live music and dancing, spending time with her children and grandchildren, and volunteering for various organizations, especially Mission Federal Art Walk and the Unity Center in Mira Mesa, where she often gives sample Reiki treatments on Sundays between services.
Please visit her Facebook page "Sunny Blessings Reiki" to get information about prices and specials. Sessions may be purchased individually or in packages of 3 or 5. Call or text (619) 823-3851 to set up an appointment.
Namaste