Colon Hydrotherapy
Colon hydrotherapy is an alternative and gentle form of cleansing the body. It is similar to an enema but more effective because it is able to cleanse the entire 5 feet of the colon/large intestine.  This is done by introducing purified water through a series of slow fills and empties. By introducing water into the colon it helps to expand the colon like a balloon facilitating the evacuation of impacted waste that has accumulated in the nooks and crannies of the colon.  Both warm and cold water is used during a session to help stimulate the body to release.  There are many reasons one may want to use this alternative healing method.  The results are not limited to the physical release and can include and energetic and/or an emotional release.
Some symptoms of dysfunction are:
Allergies
Appetite loss
Asthma
Backache
Bad breath
Bad body odor
Concentration loss
Depression
Eczema

Fatigue
Food craving
Gingivitis
Headaches
Hemorrhoids
Indigestion
Insomnia
Irritability
Memory loss

Menstrual problems
Nausea
Nervousness
Prostate problems
Stomach pains
Swelling
Tension
Weight problems
Yeast infections
Our equipment is a FDA approved colon hydrotherapy device using high quality, sanitary, disposable speculums.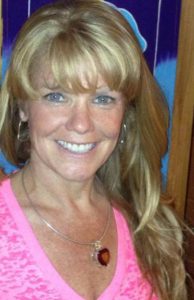 Call or text Gretchen at 619-325-9384 to schedule your appointment.
For more information visit www.ahappycolon.com